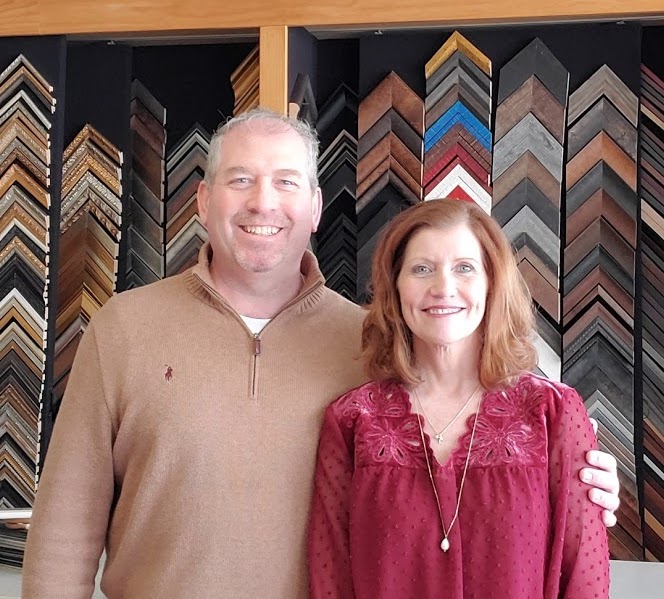 K&T Colors has a long Elmhurst history. It came to Elmhurst as "Art's Colors", a second location of a paint and wallpaper store. When Kay and Ted took over the ownership, K&T Colors was born and custom picture framing and art supplies were added. That store was located at York St. and Butterfield for 25 years.
Maryann Gorski and her parents Ed and Loretta Kalina bought K&T Colors in 1986 and relocated it to the current location, 568 S. York Street. As picture framing and the selection of art materials increased, they made a decision to concentrate only on Custom Framing and Artist Supplies.
In 2010, K&T doubled the size of the store and acquired a totally updated new look. They offer many selections of frame choices for any prints, canvas paintings or pictures large and small.
The artists material selection grew too and today, it is constantly evolving the business to include many instructional books and craft gift offerings.
In June 2019, Jennifer and Patrick Wagner bought K&T Colors from Maryann and Loretta. Jen and Pat are both lifelong residents of Elmhurst and have four daughters. They are very excited about keeping K and T just as it is and continue K and T's legacy of safekeeping memories.